Since 1985, Kramer Direct has provided pre-qualified leads for marketing organizations and individuals. Our lead programs and mailers can be customized to meet compliance regulations, while providing proven, optimized results. We help our clients design formats, standard and customized, to meet specific needs.
Kramer is now a subdivision of Dialog Direct, a marketing and customer engagement solution provider focused on helping brands connect and engage with their customers to generate leads, increase sales and provide superior customer engagement solutions that create remarkable experiences.
With this affiliation we now introduce Chris York who has over 35 years of experience in the life and health insurance industry. He served as Chief Marketing officer for three insurance companies that focused on the Senior Market. He was a key executive in the nation's largest senior life and health insurance marketing company, managing both the brokerage and career agency channels. Chris has been extensively involved in sales and marketing, hiring and training agents and managers, product design and development, negotiations with large marketing organizations, regulatory compliance and as a key liaison with state insurance departments and agencies. He is using his experience to design effective new business marketing campaigns for Kramer Direct.
Quick Facts:
A Dialog Direct Company
Produced over several million lead generation campaigns
In-house development and creative for pre-qualified lead generation programs
Home of "Lead Tracker" online delivery system with Neighborhood Mapping Program including a mobile app
---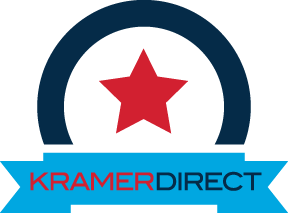 Why Kramer Direct?
Trusted by insurance and financial consultants for over 30 years
A staff with over 250+ years of experience
Professional, yet good old-fashioned customer service
We do what we say we'll do
Quick turnaround times – 1st class delivery